Sign up for Spanish education

Each sign was up, when photographed, and can promote your Spanish education.
These signs were photographed in the Dominican Republic (mostly Santiago) in August 2012. Time stamps are UTC, four hours ahead of the local time.
Click on any photo for an enlargement, and click on that for a bigger enlargement.
See the rules for reusing these photos.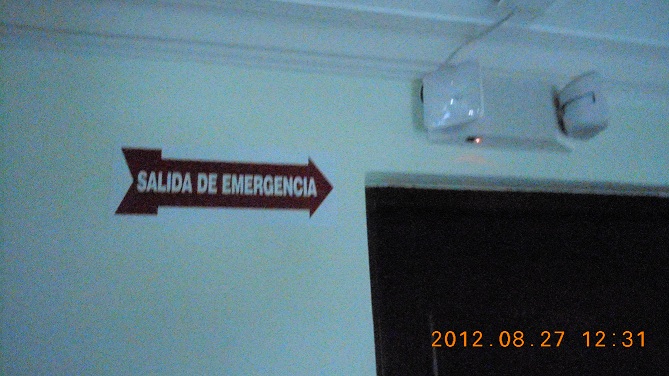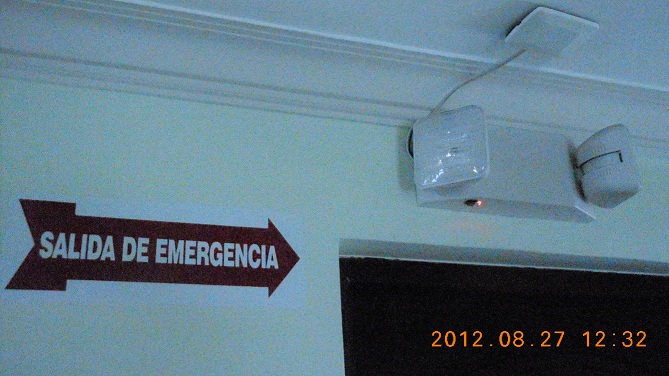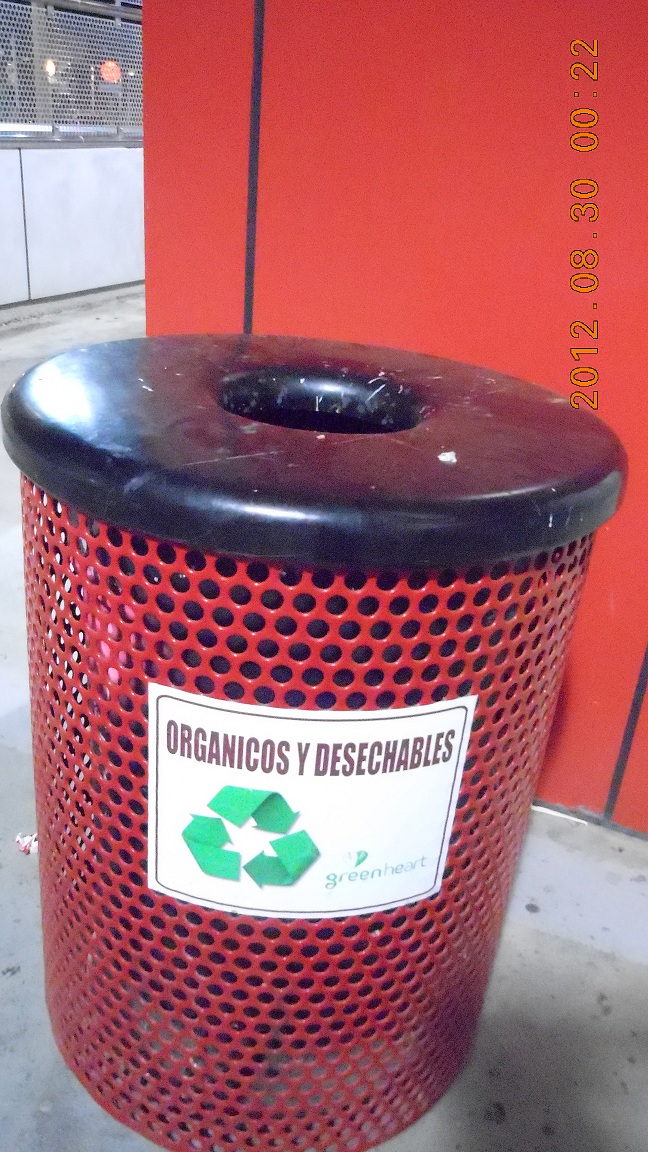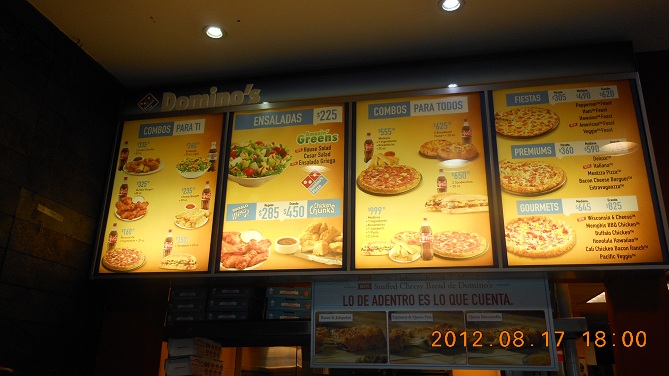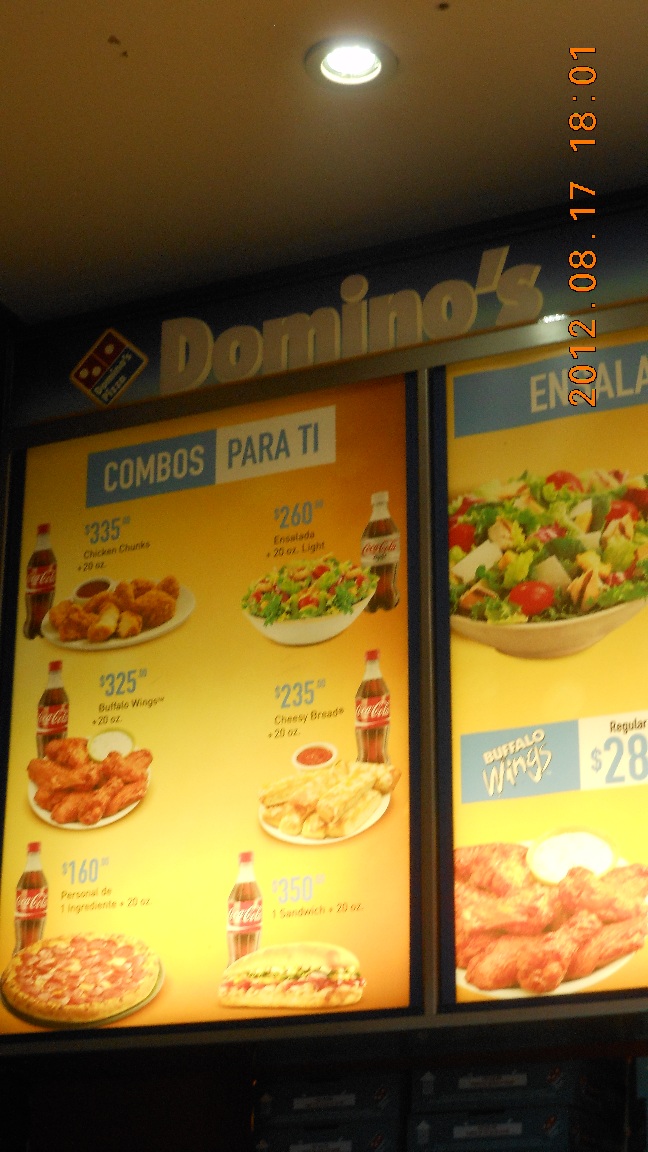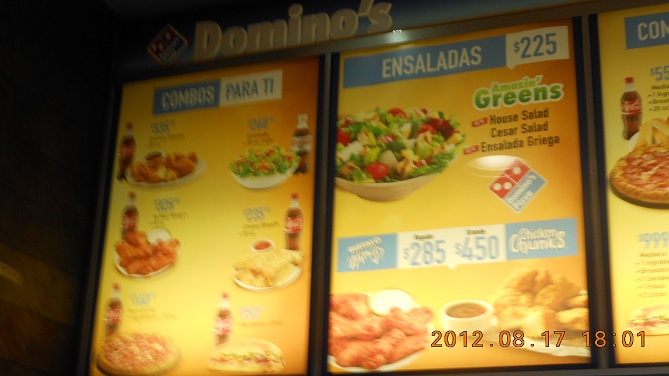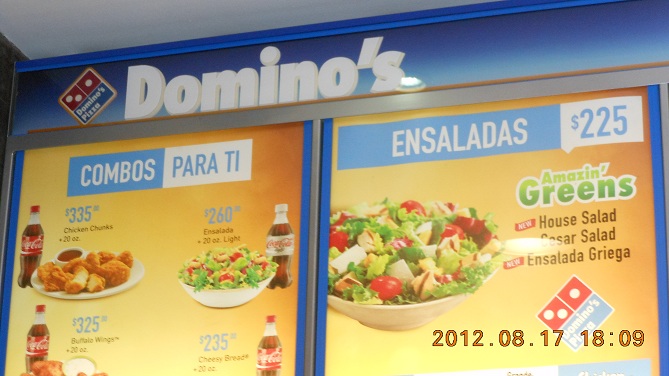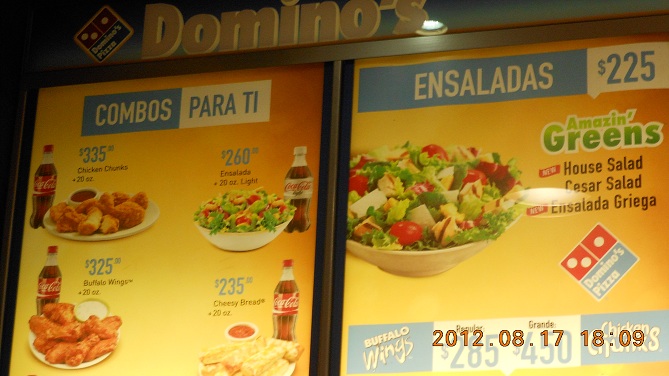 Prices are in Dominican pesos, about 39 to the U.S. dollar, and include tax.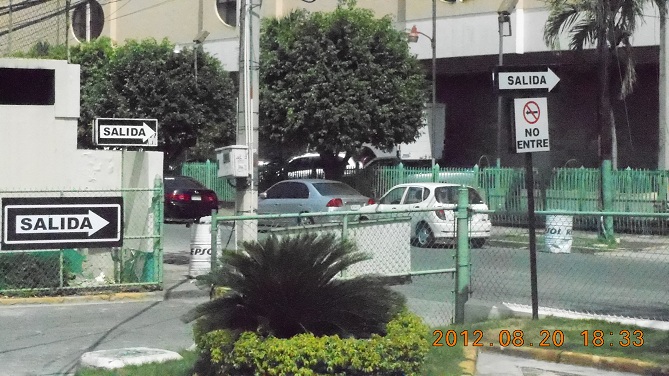 Signs at a bus station in Santo Domingo.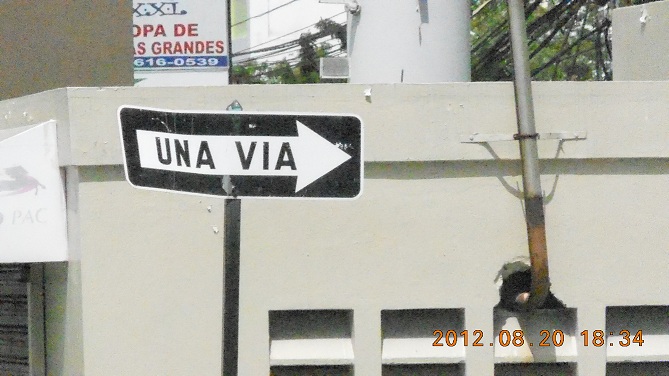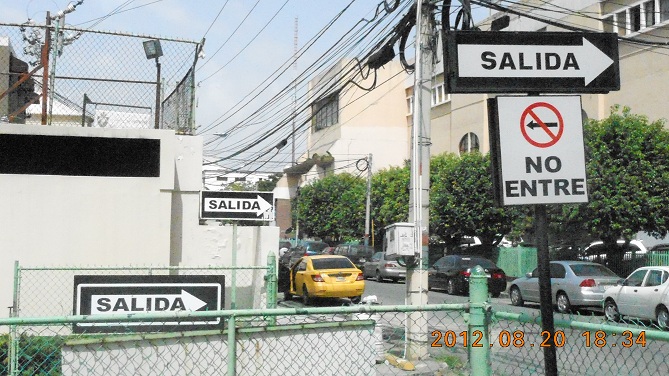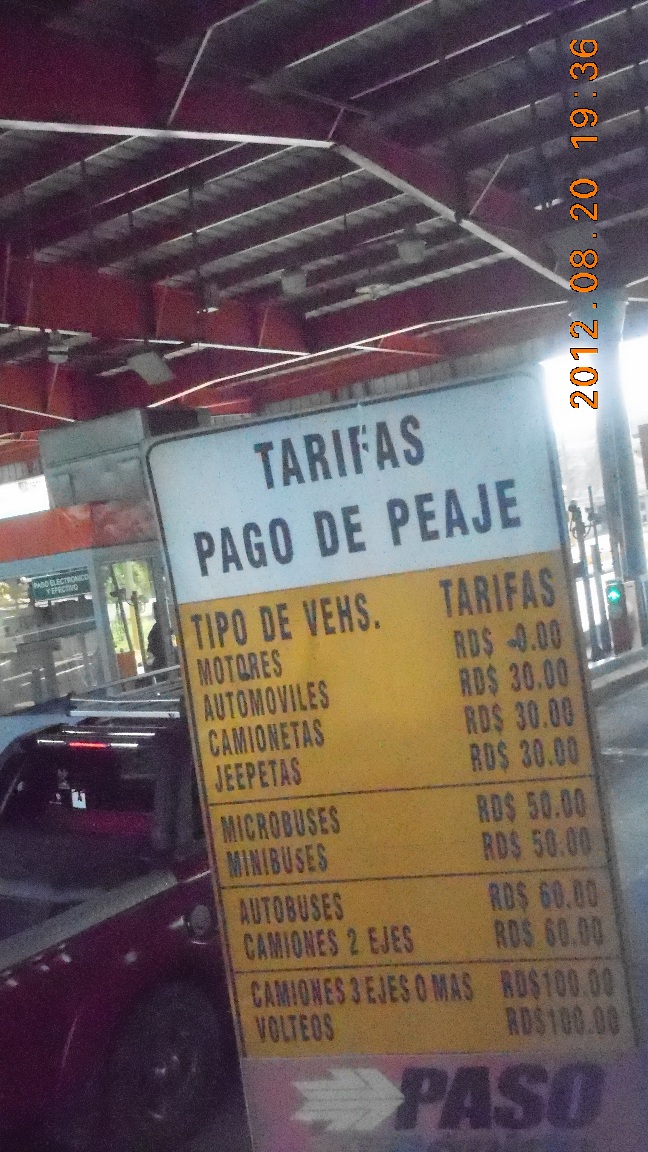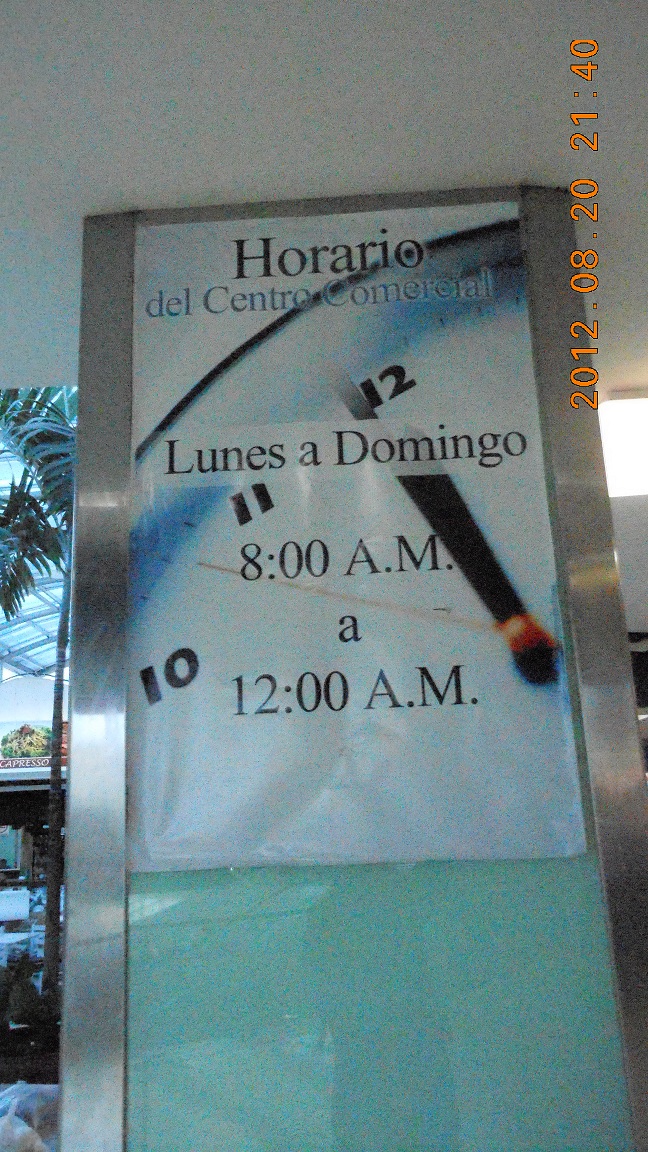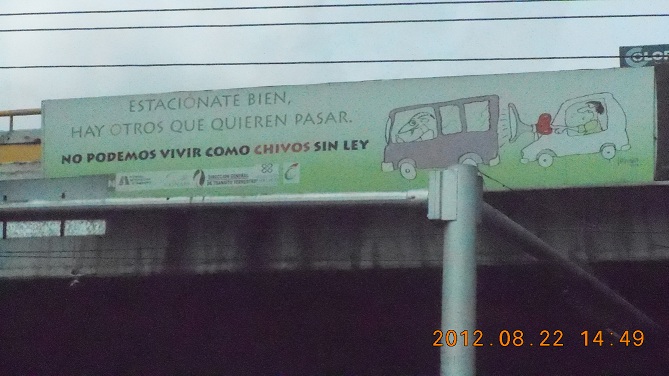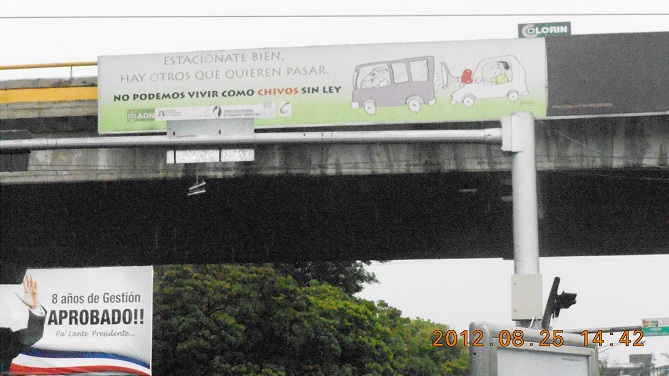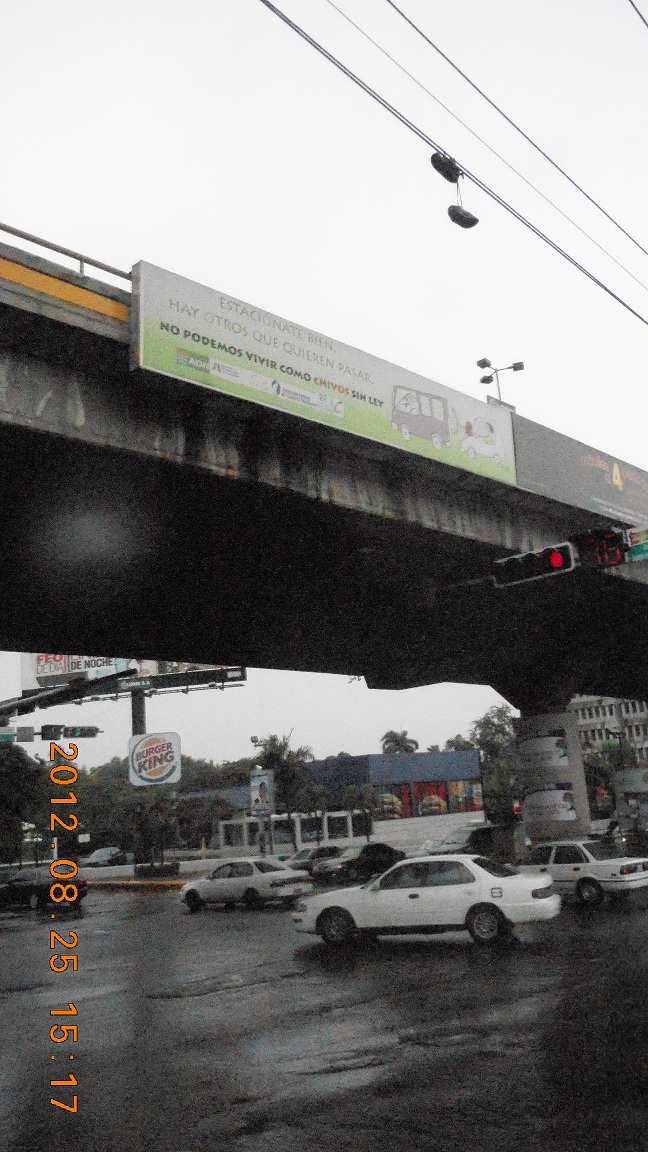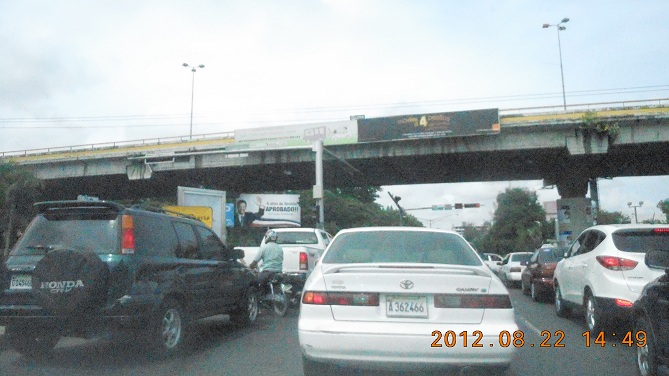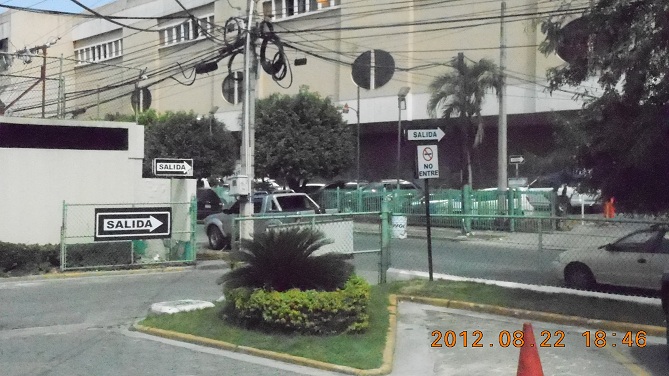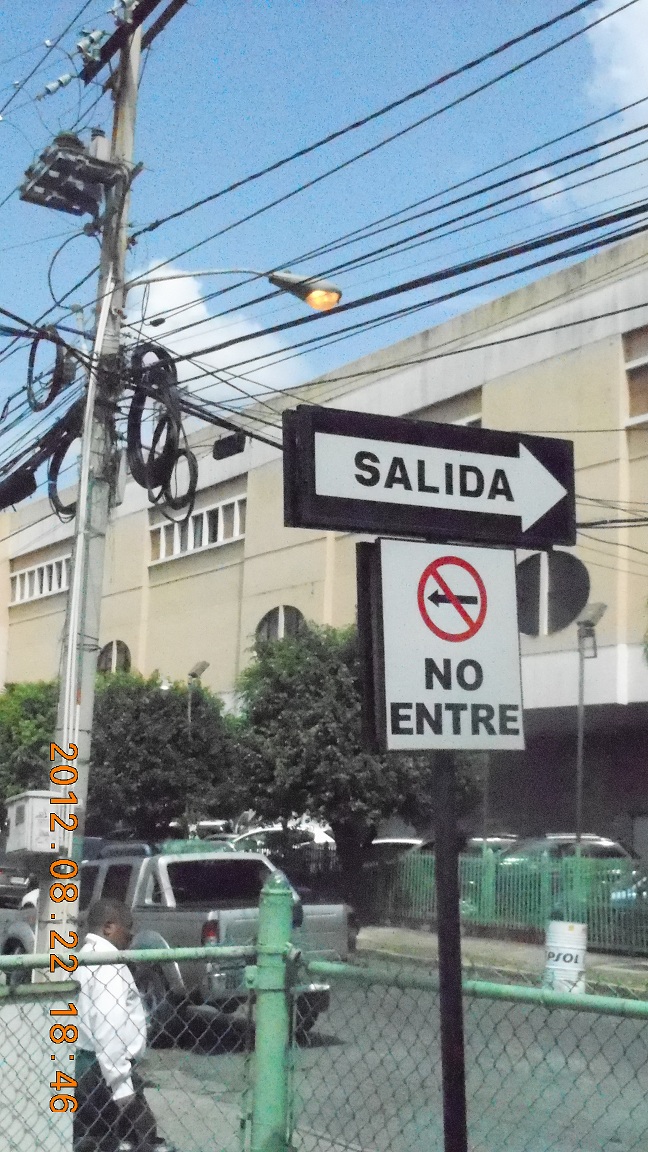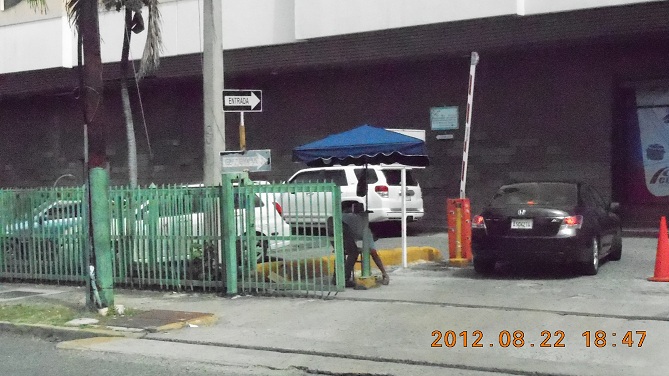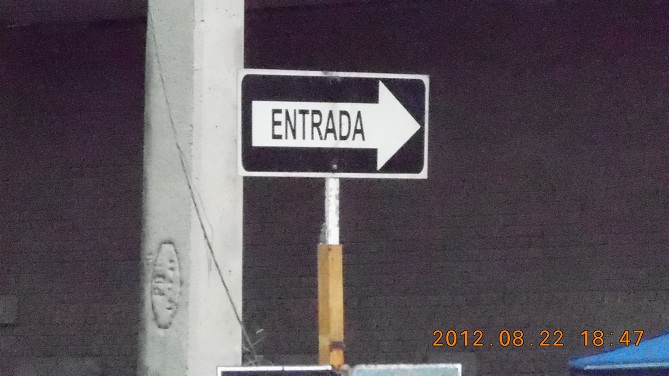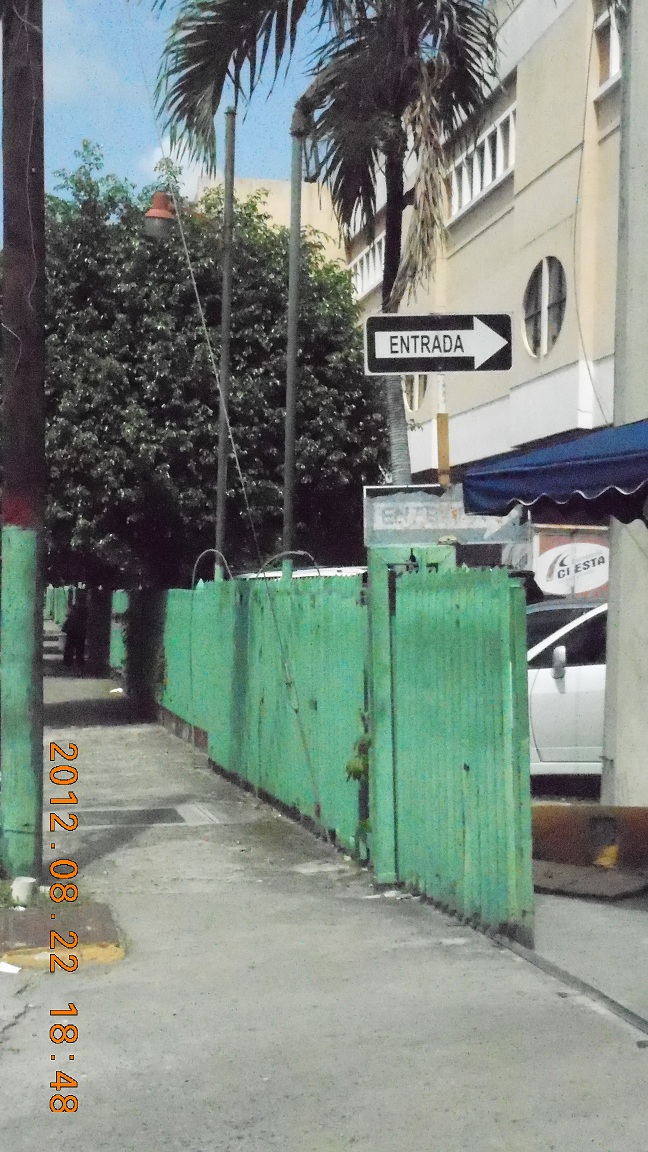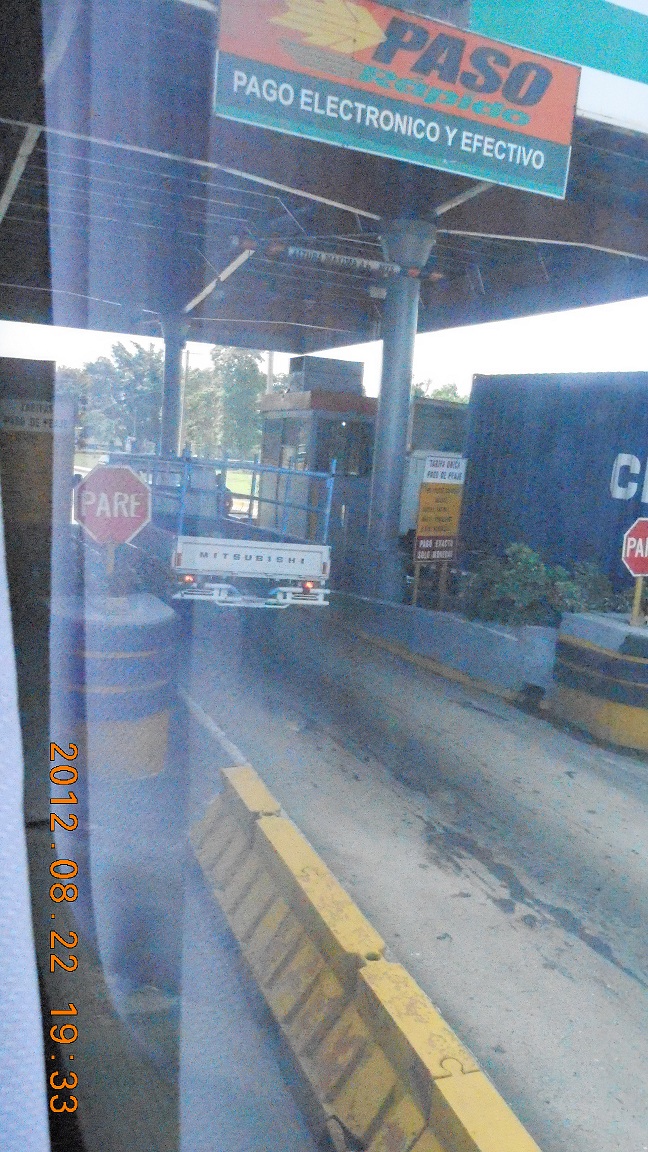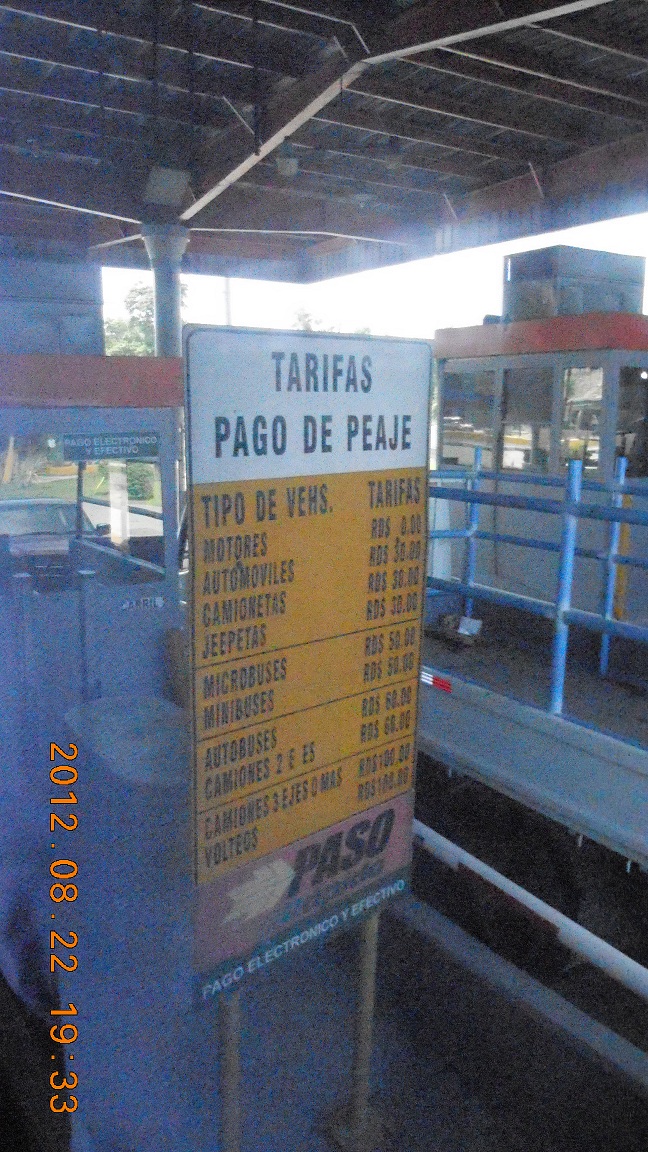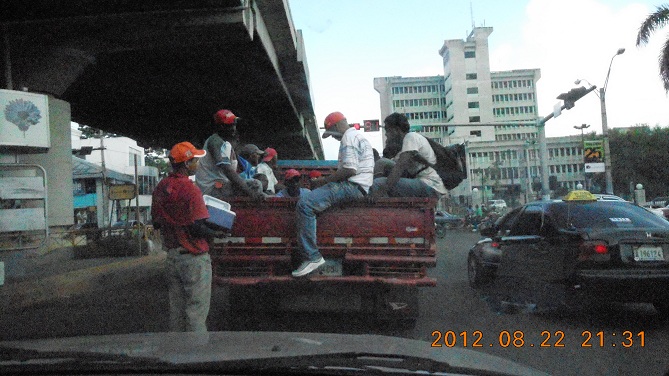 Not much to read, but where else to post these photos?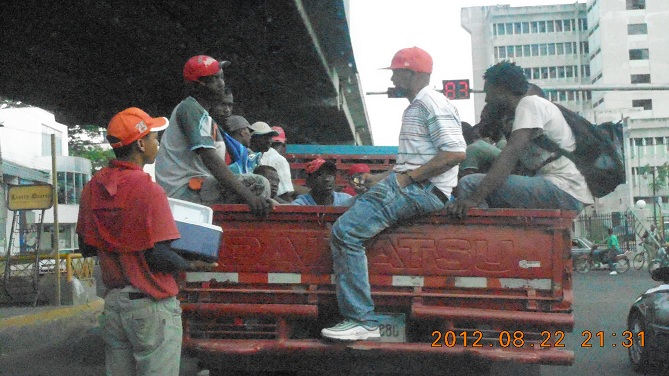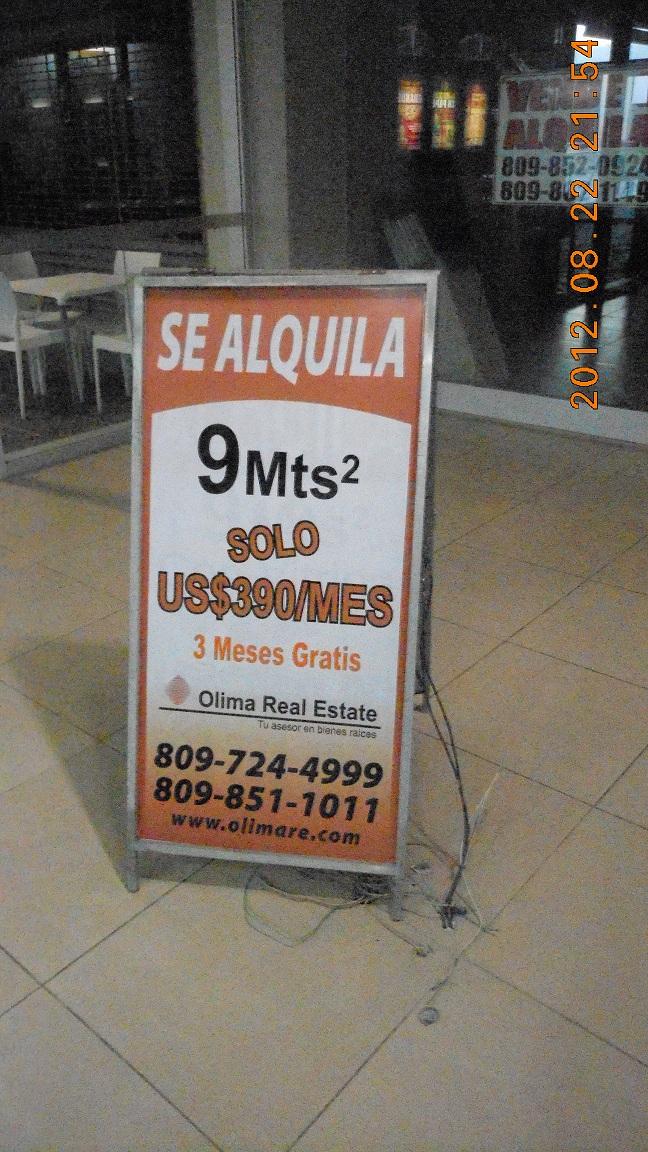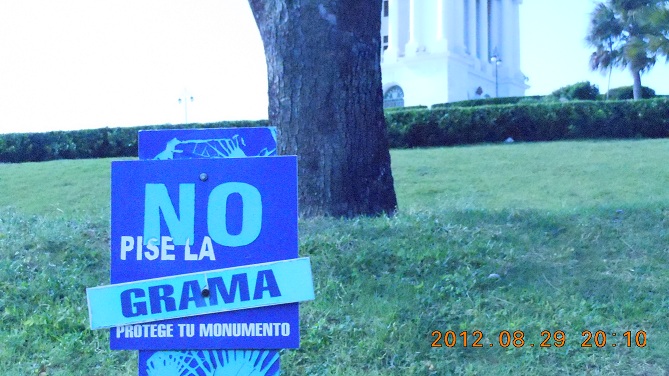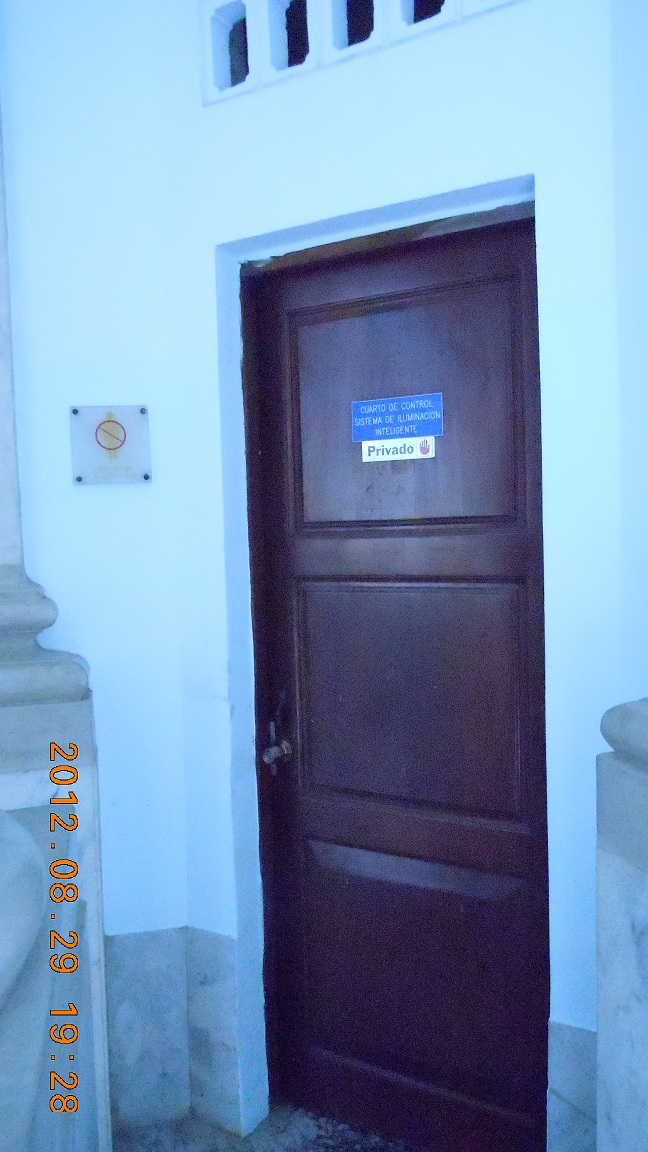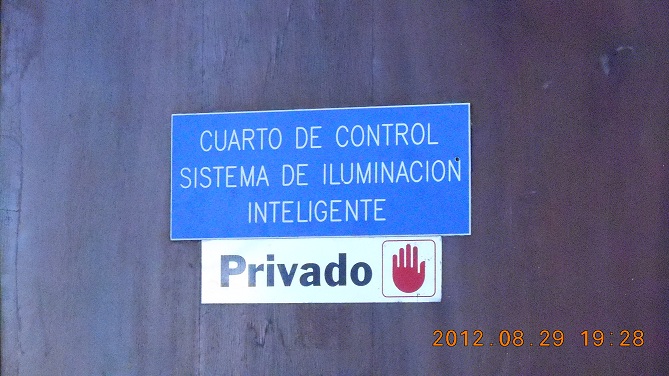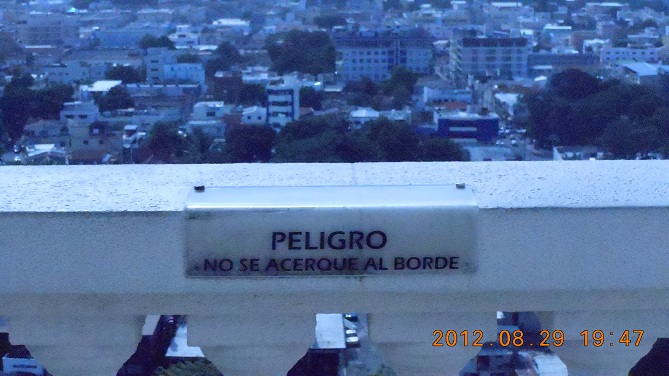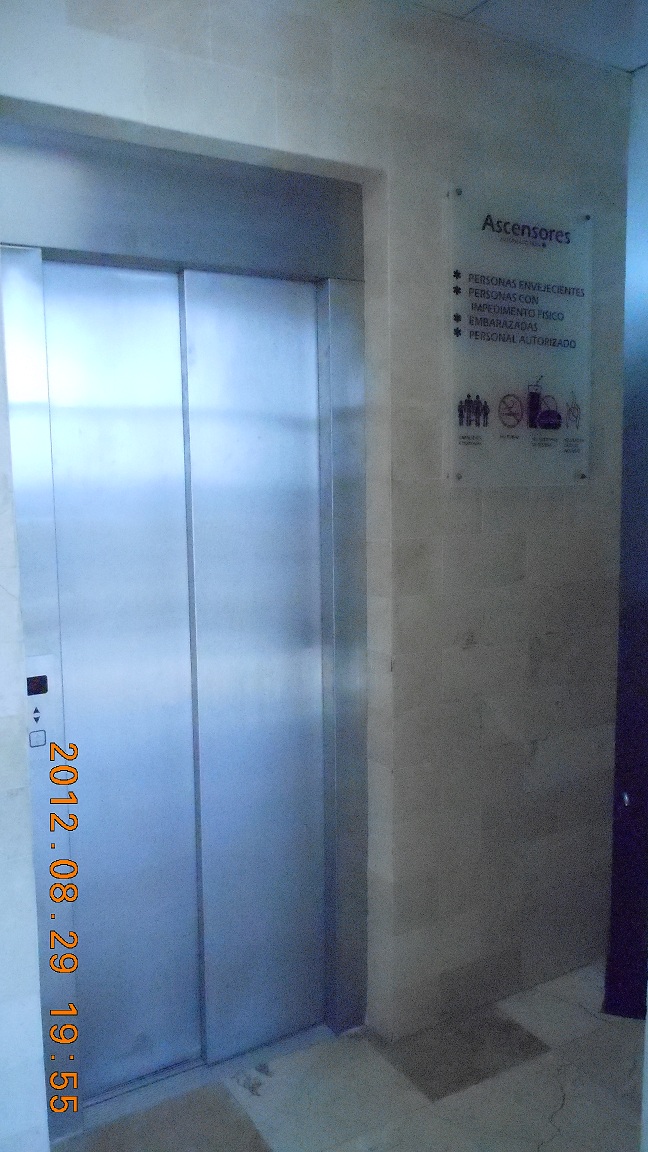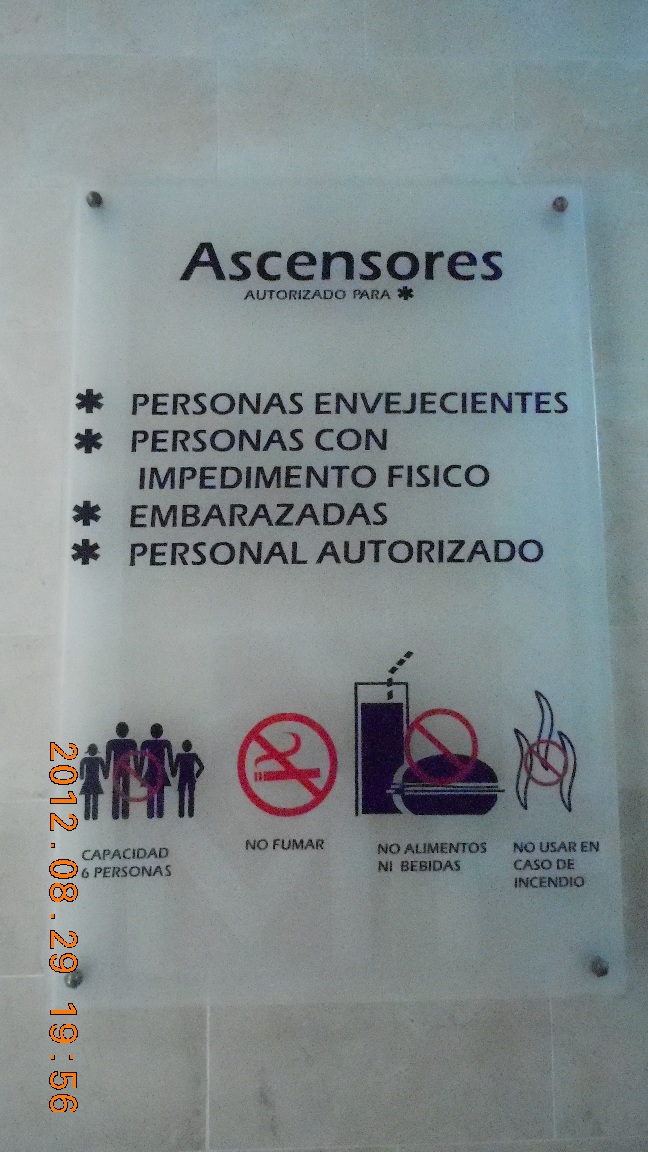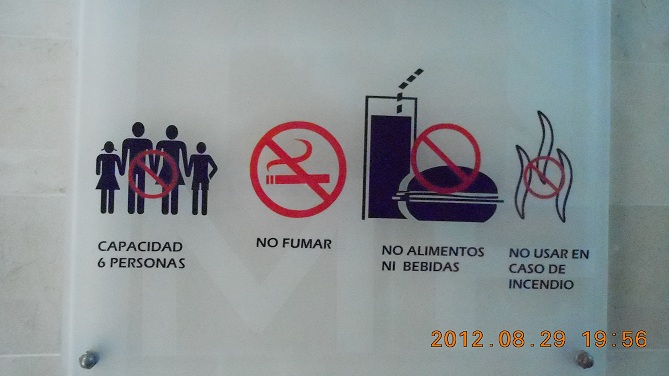 Para ver más fotos del monumento, haga clic aquí,
To see more photos of the monument, click here.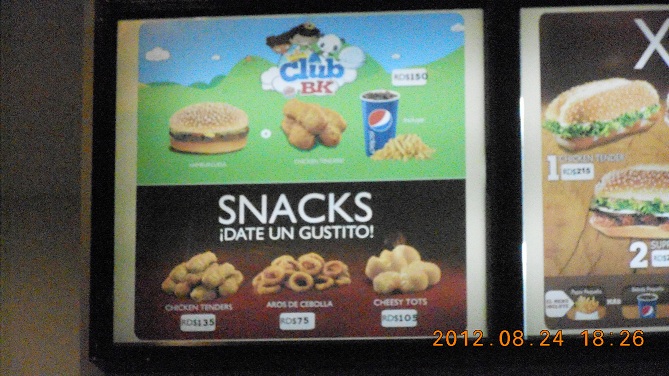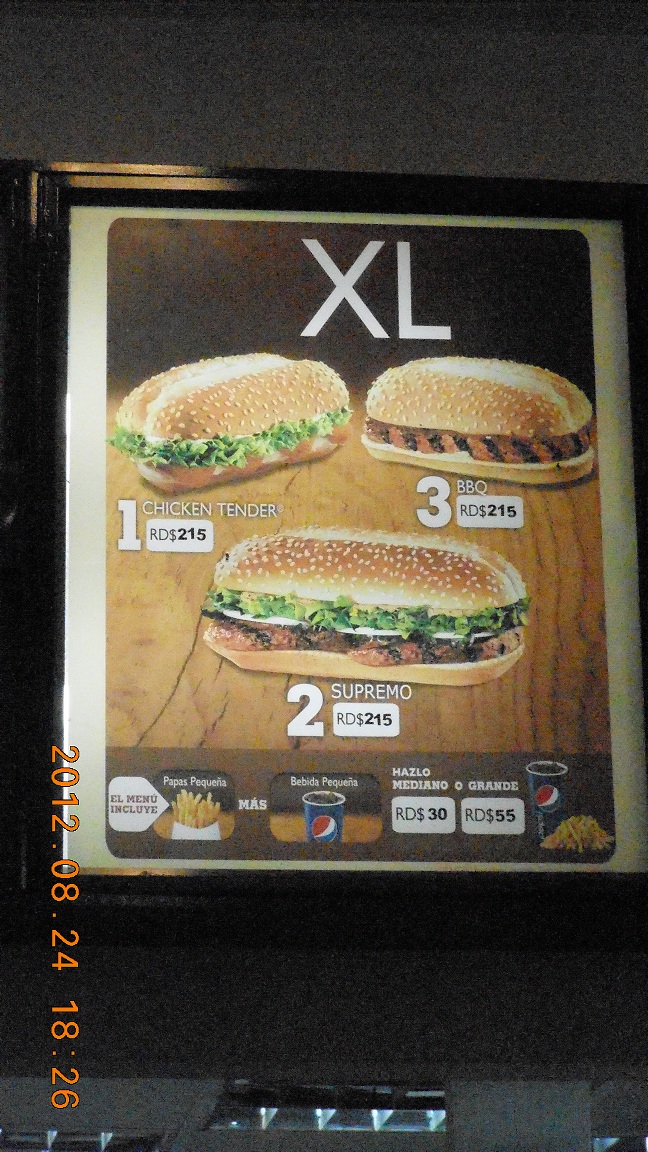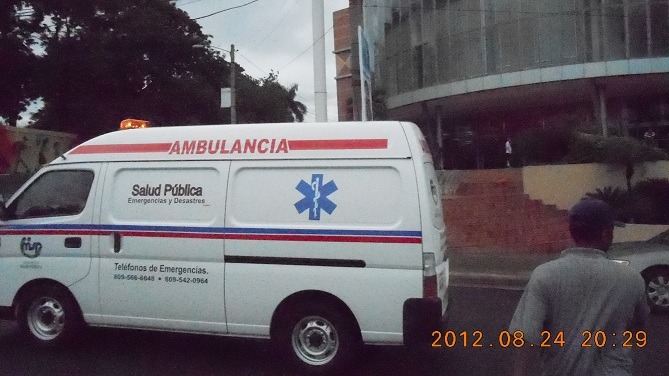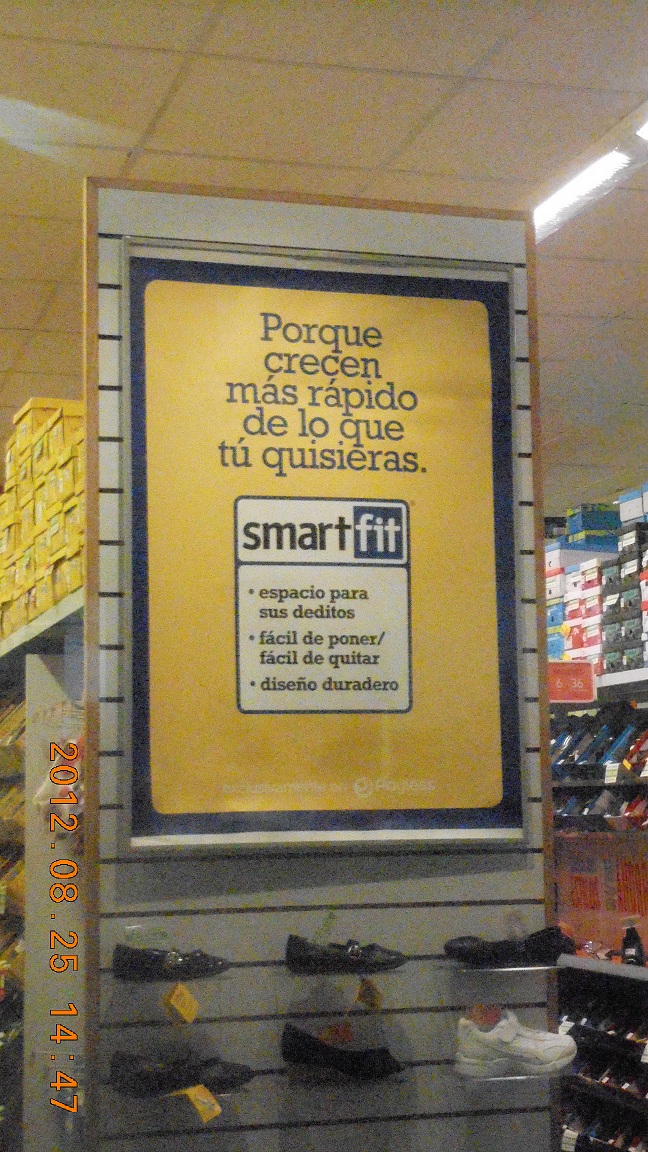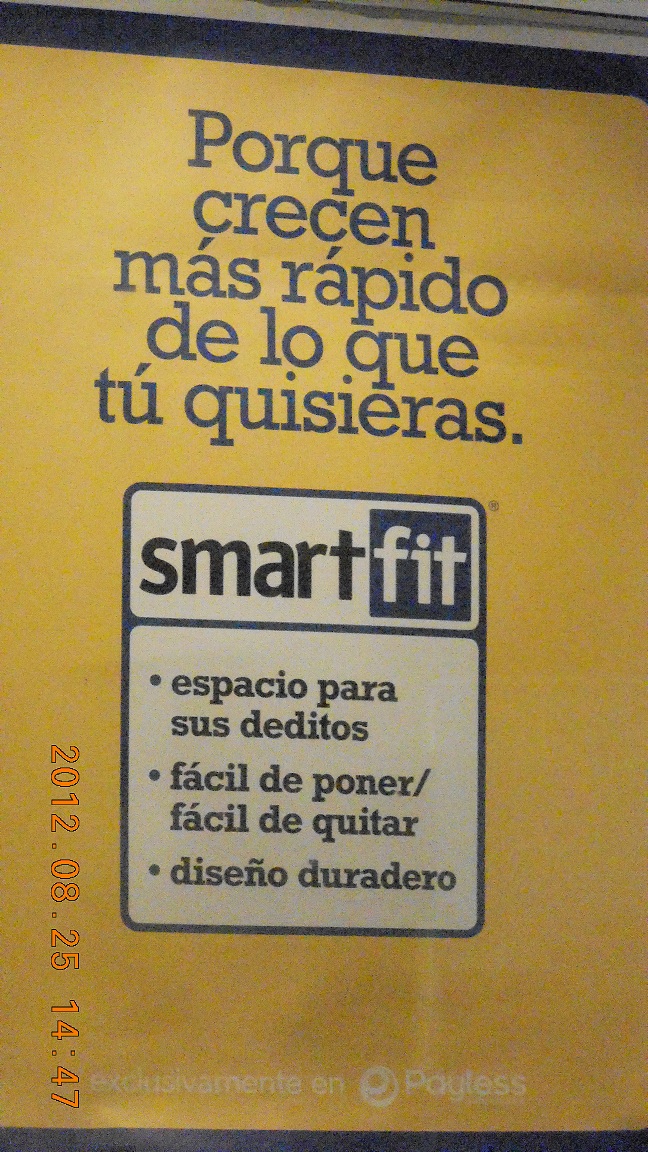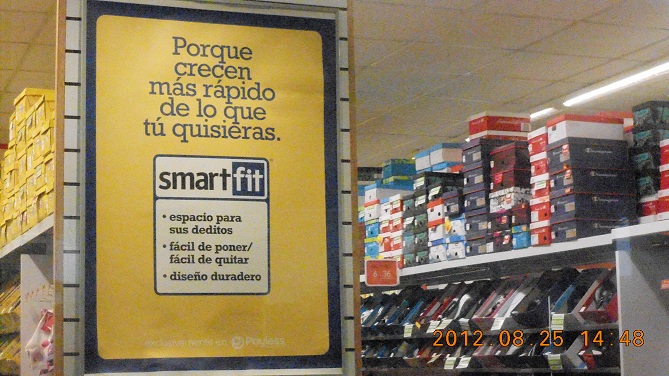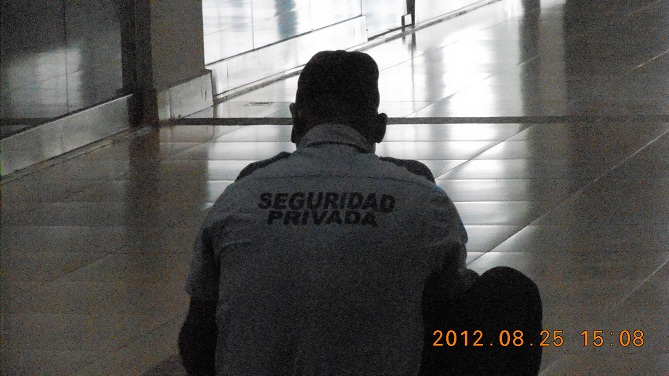 Nouns ending in -dad are feminine. Remember, "-dad is feminine."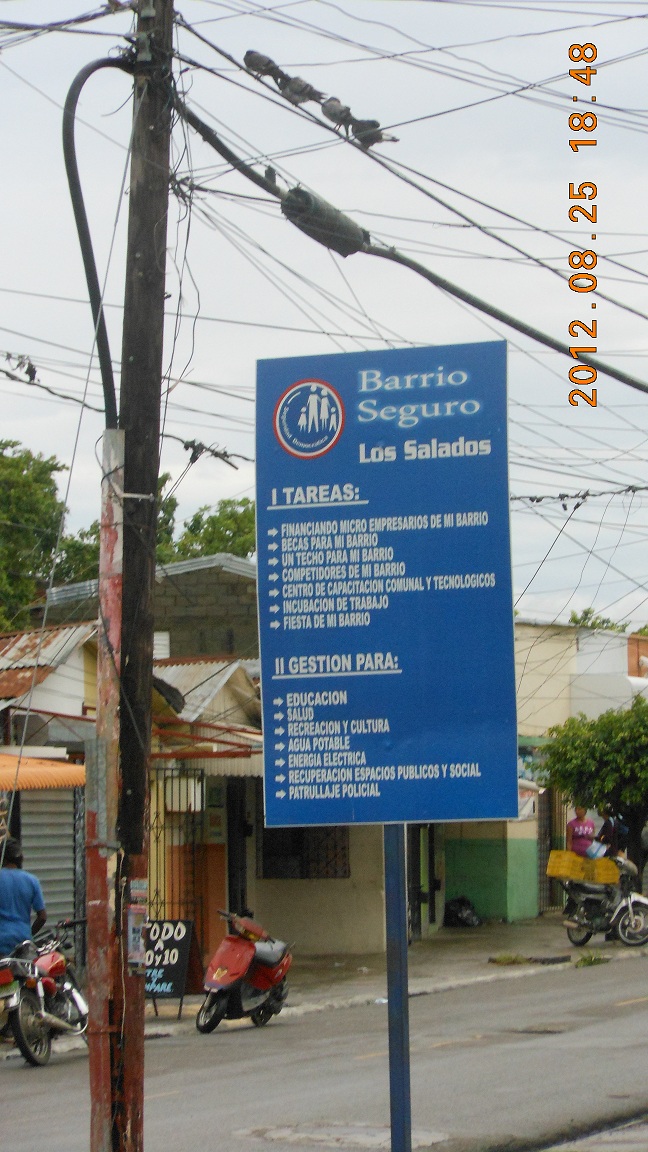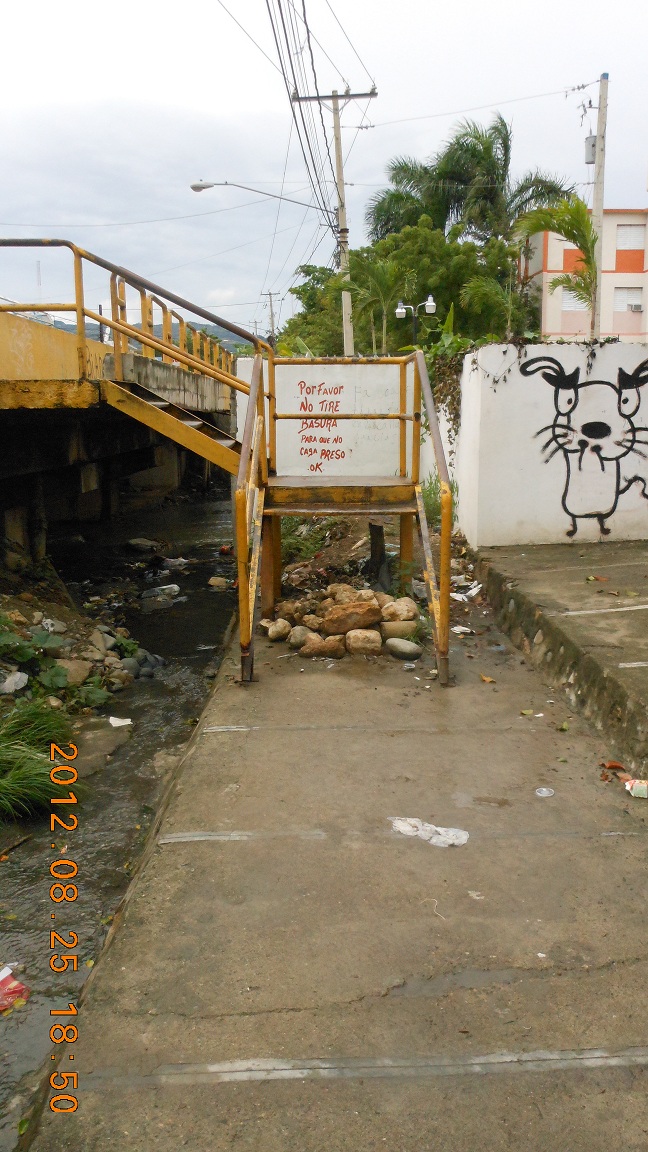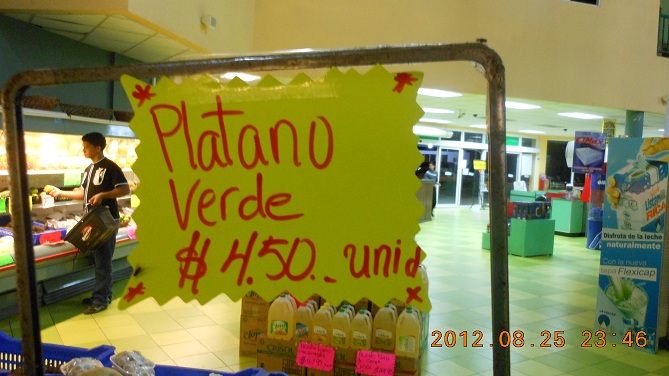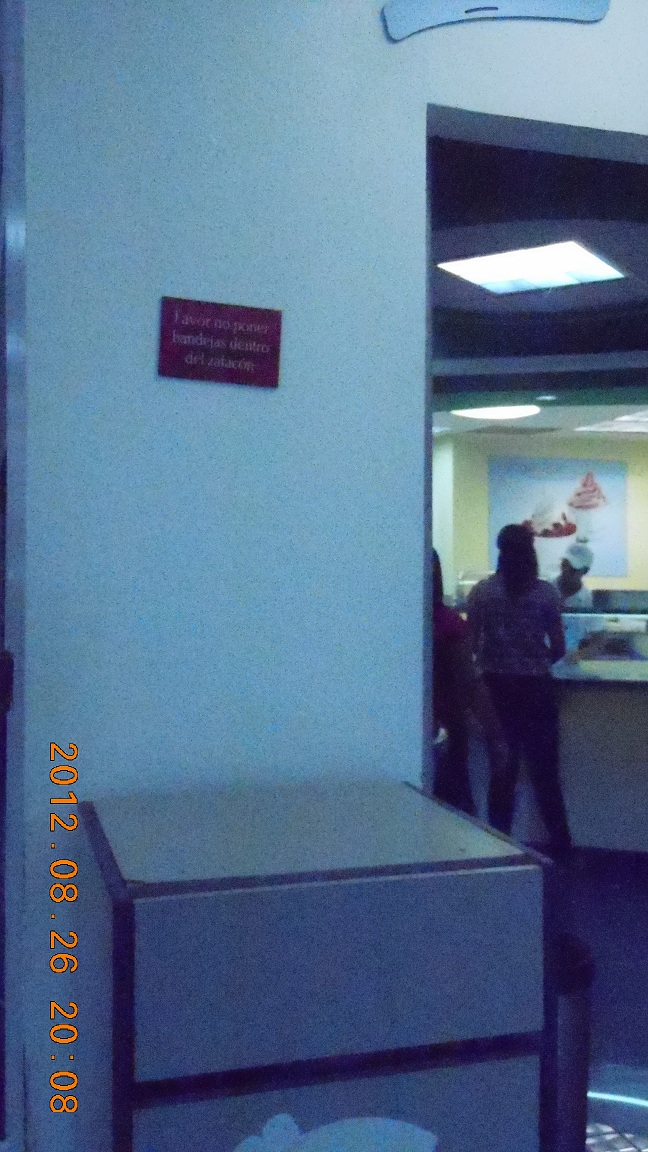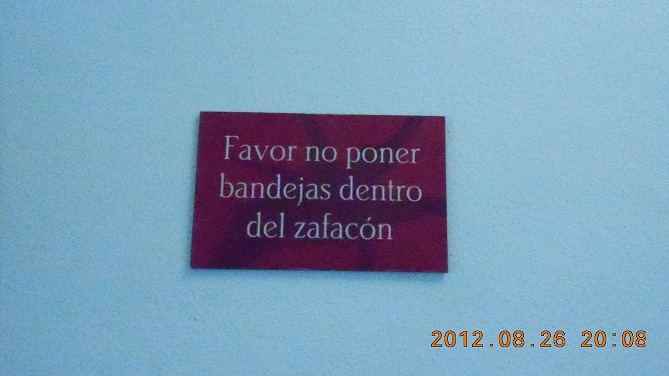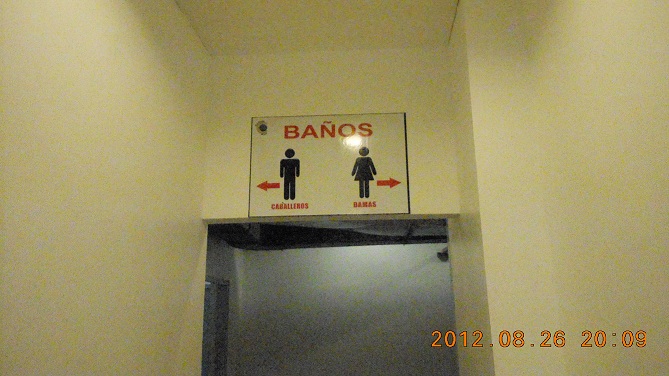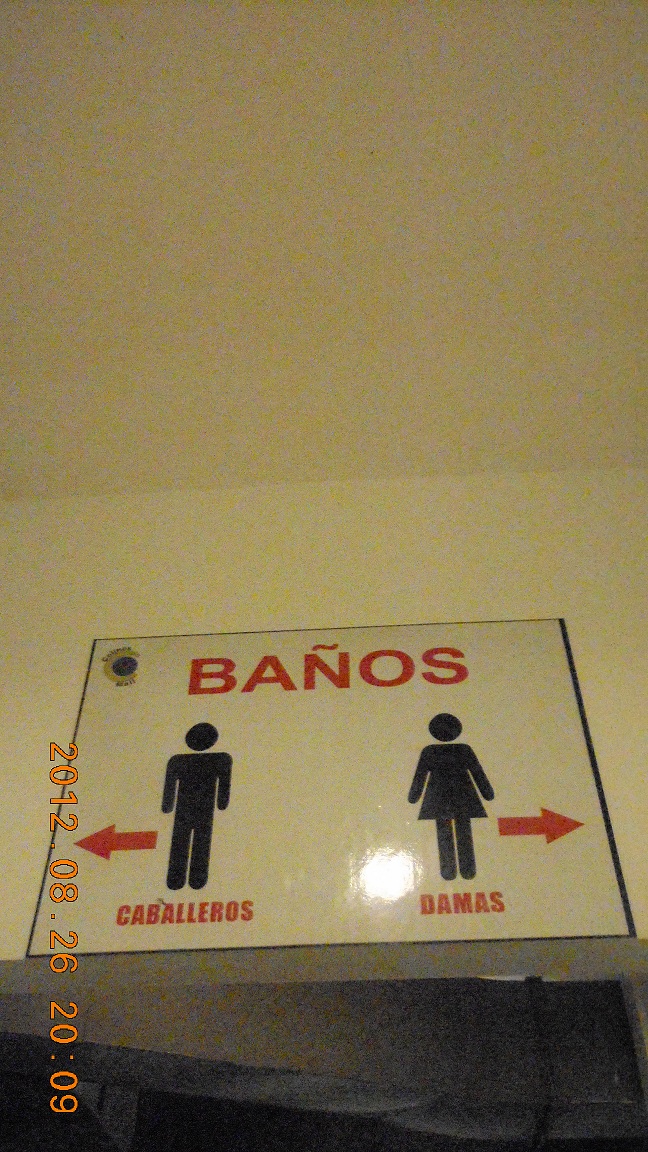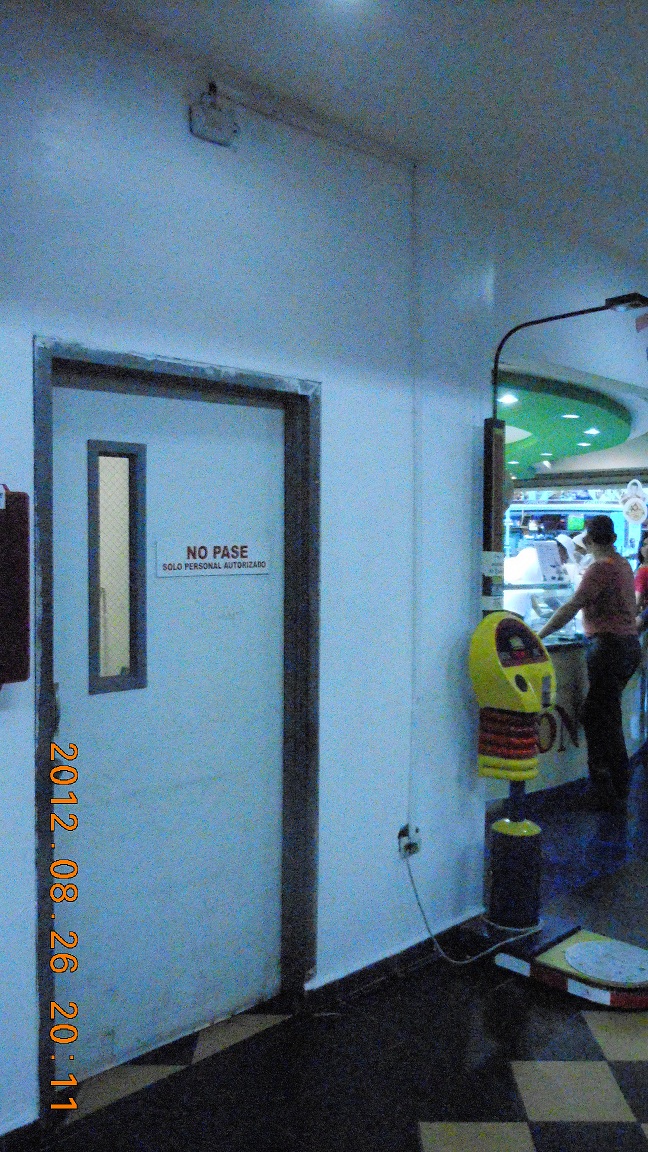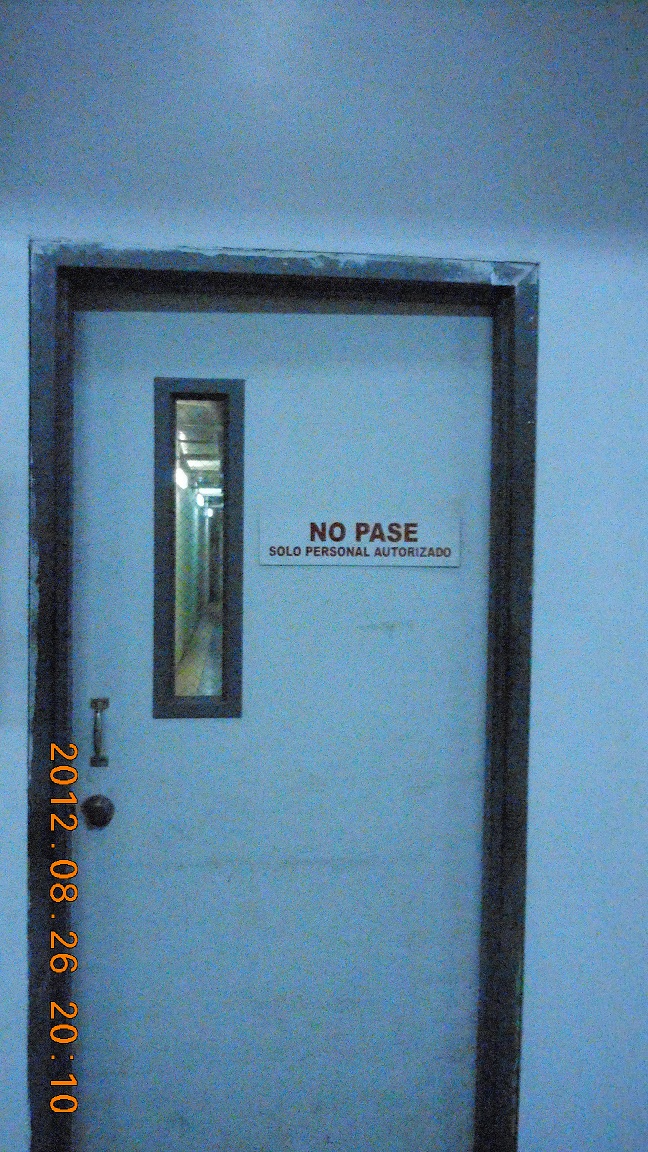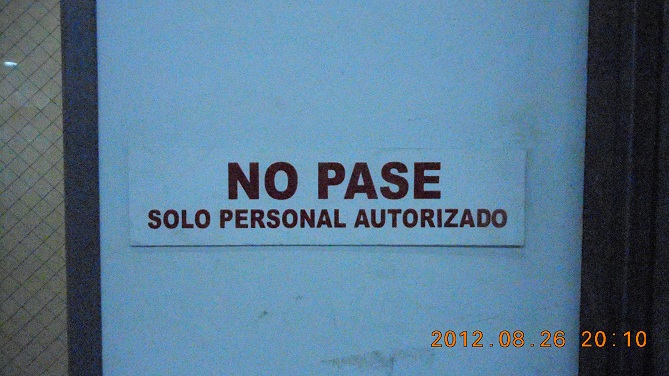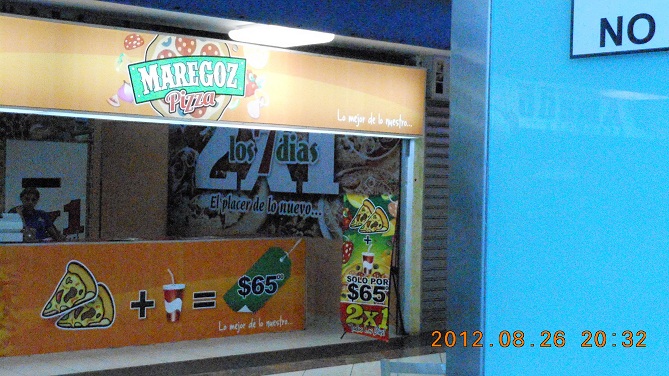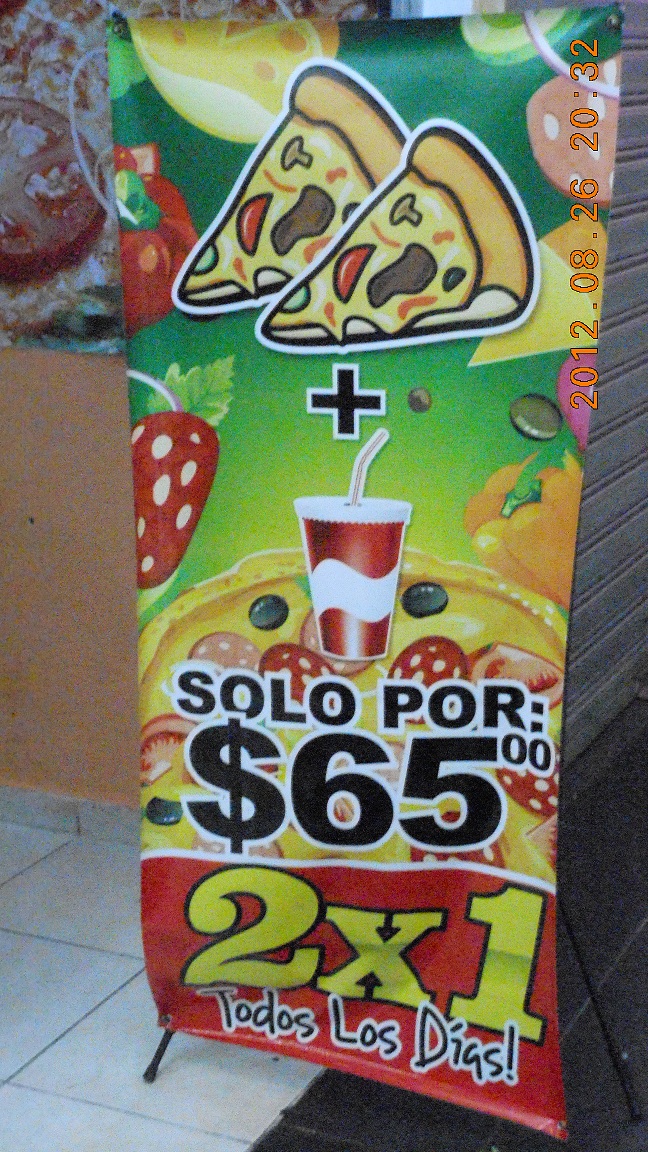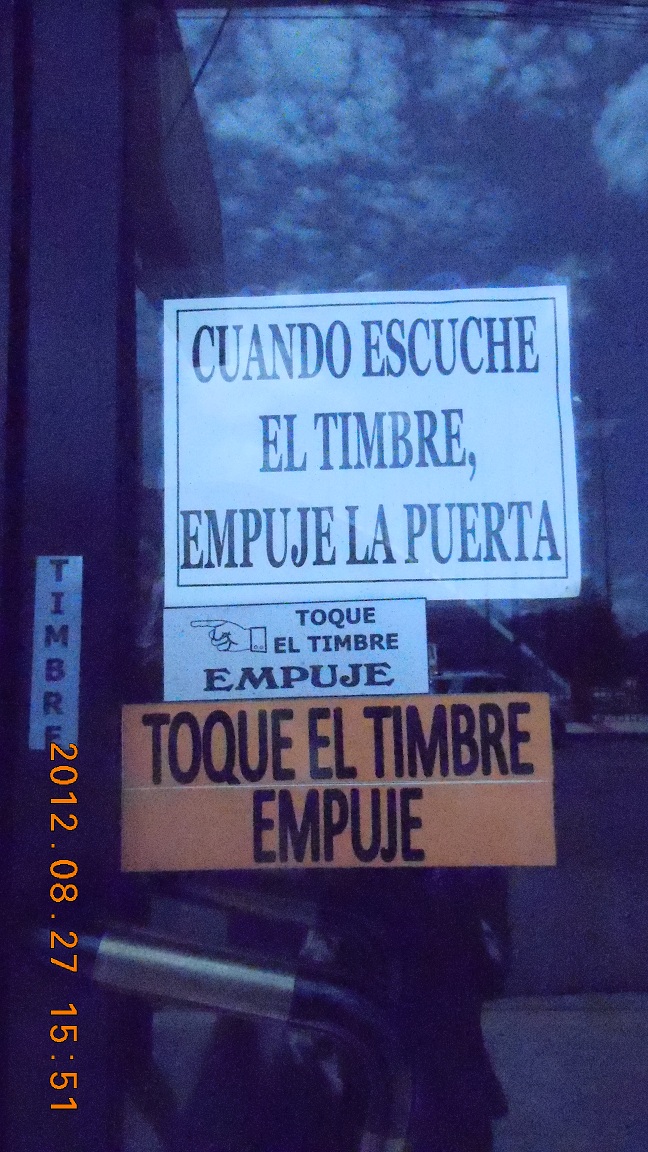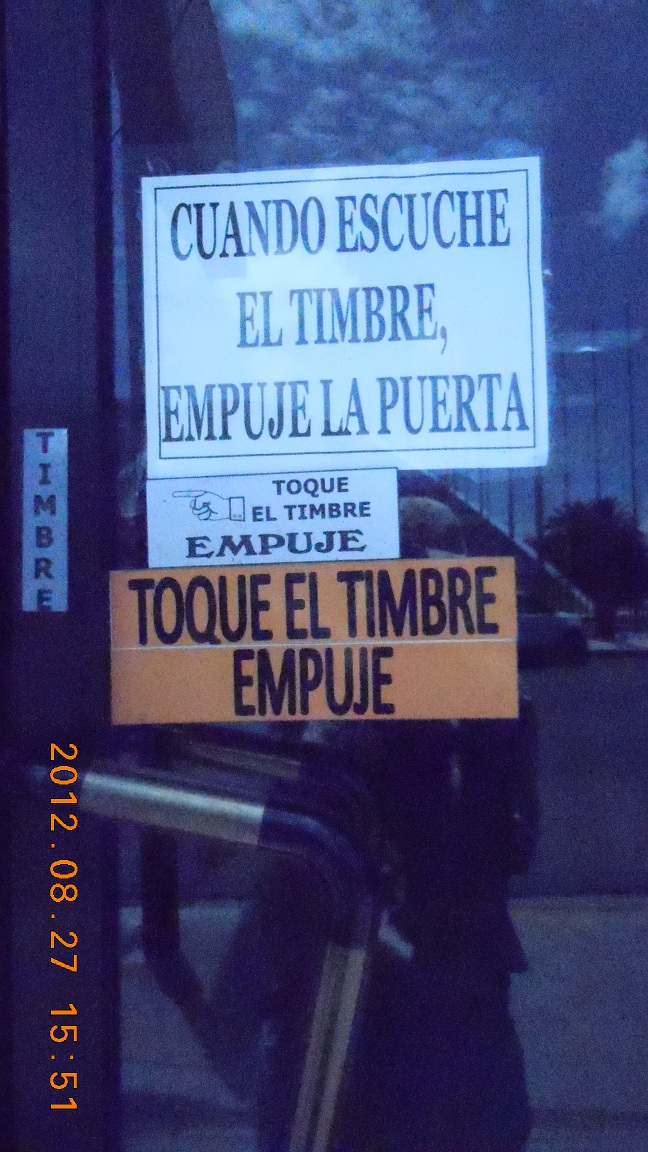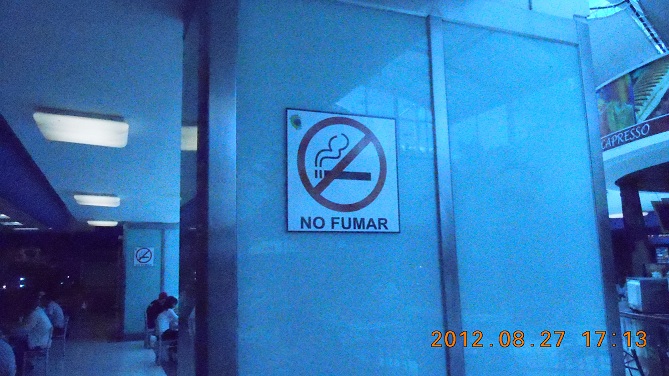 One means NO SMOKING and the other means DO NOT SMOKE.